2018 Highlights
Wow, to say 2018 was massive is an understatement! It's been so incredible to share this journey with you all, and to meet many of you along the way! Some of the highlights from the last 12 months include:
– Releasing GRAEVALE in February:
– Releasing WHISPER (internationally) in May:
– Releasing WE THREE HEROES in September:
– Being invited to all three Supanova tours and having the chance to chat with such wonderful readers. Also spending time with inspirational authors and even emceeing for wonders such as Terry Brooks and Victoria Aveyard:

– Receiving amazing international early reviews for WHISPER: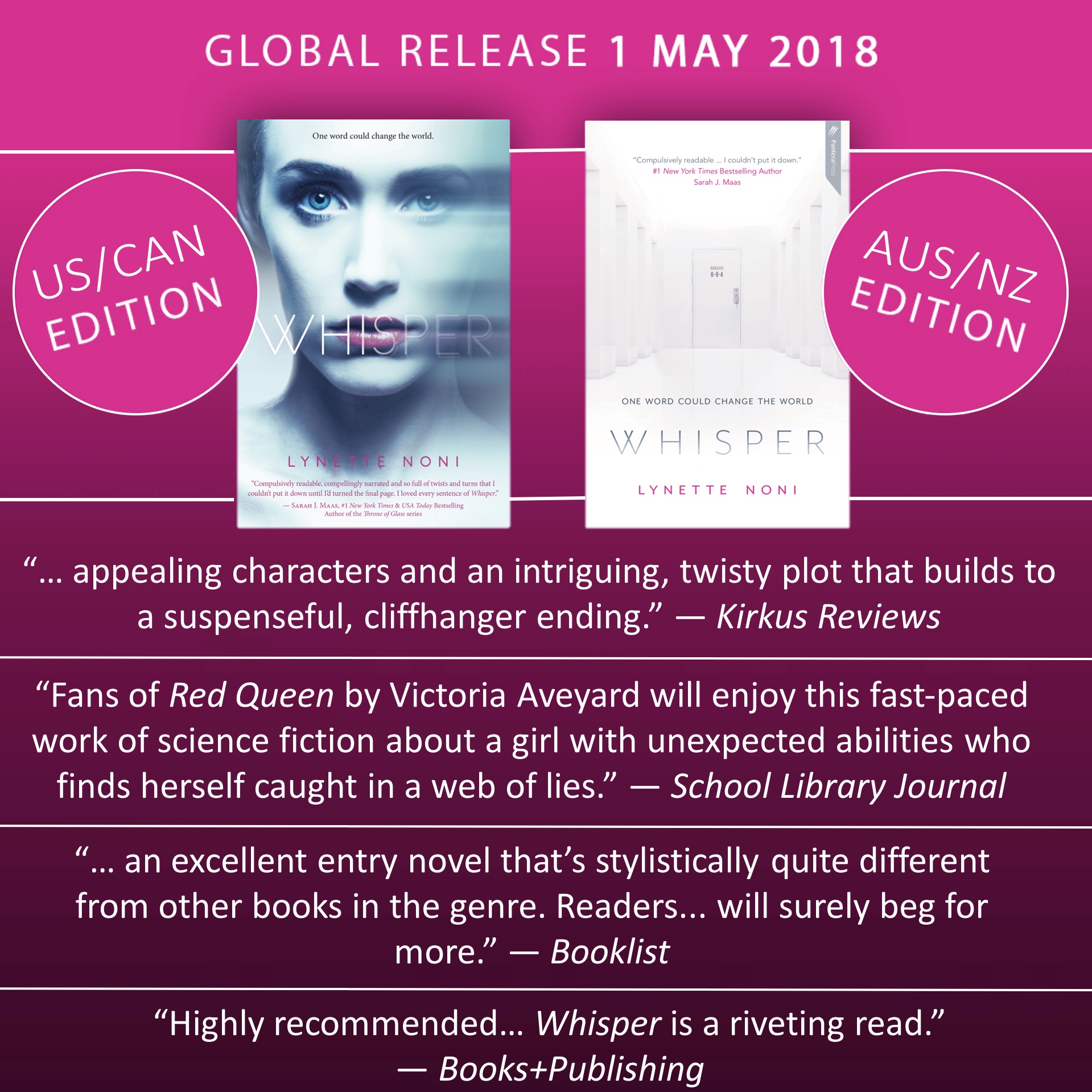 – AKARNAE voted in at #3 on the Dymocks Top 50 Kids list for 2018 (behind Jess Townsend's NEVERMOOR and J.K. Rowling's HARRY POTTER)
– Wrote the sequel to WHISPER (title reveal and release date coming soon!)
– Wrote #SuperSecretProject (official announcement coming next month!)
– Received unbelievable endorsement quotes from some of my fave authors – Sarah J. Maas, James Dashner, Maria V. Snyder, Terry Brooks, Trudi Canavan, Juliet Marillier and others (SO SURREAL)
– Had all five of my books take out the top five spots of the top ten bestsellers list (😱):

– Seeing astounding fan art from seriously talented artists! 😍
– Sold audio rights to Audible, with both Akarnae and Raelia already released, and the others currently in production (with SUPER exciting casting news coming soon)
– Having the best agent (Victoria Wells Arms), the best Aus publisher (Ali Green) and the best Aus publicist (Anabel Pandiella), all of whom have gone over and above for me this year. I would be rocking in the corner without you guys!
– Last but DEFINITELY not least, being ranked as the #1 Bestselling Aus YA author for 2018 (mind blown!!)
2019 is already shaping up to be even more massive, with the release of
VARDAESIA in Feb, as well as the sequel to Whisper and #SuperSecretProject (the latter two of which I can't wait to share more news soon!!). There's also a few other seriously incredible things happening and I'm SO EXCITED for the day when I can share!! As always, thank you SO much to all of you for making this year so memorable. Here's to a brilliant 2019 – for us all!!


Subscribe To My Newsletter
Be the first to receive exclusive news, sneak previews, giveaways, and more!