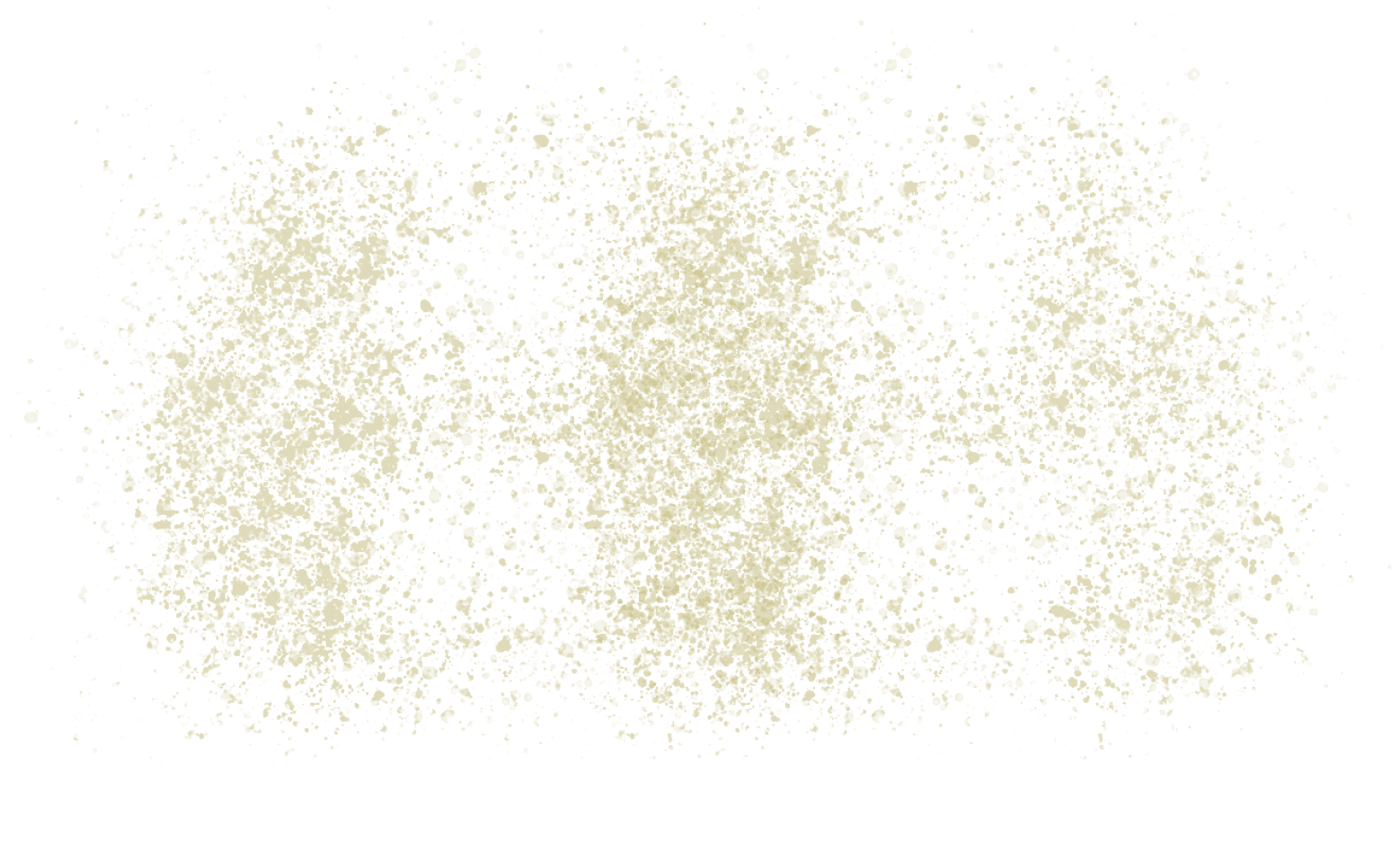 SO MANY EVENTS!!! A "Brief" (*COUGH*) Overview
Oh, boy! This is definitely an epic blog post detailing the events of the past fortnight(ish), so get your popcorn ready!
Everything began on Monday 6th June when I trundled off to be a part of Voices On The Coast – a literary festival on the Sunshine Coast where schools from all over brought their students for all kinds of sessions. Over the two days (Monday and Tuesday), I gave two world building workshops, one character development workshop, a Disney storytelling presentation, and three 45 minute talks on the topic of "Everyday Magic: From Hogwarts to Narnia and Beyond."
What an INCREDIBLE experience Voices was! The Everyday Magic talk was probably my favourite, since I'd never presented that one before, and two of the three sessions I gave were in the Innovation Centre at the university which seated an audience of 400 people. My first session there on the Monday was full, and my second session there on the Tuesday was so packed that people were standing all along the walls and bursting out into the corridor! I remember at one stage just looking up mid speech and thinking, "Wow, there are a lot of people listening to me right now! Yikes!"
Thankfully, I've spoken so much over the past 18 months that I didn't have any issues with nerves, though I do recall wondering beforehand if I would be somewhat on edge. But I was all good! It ended up being way too much fun for me to feel nervous! I mean, seriously. My entire talk was focused on Harry Potter, Lord of the Rings, Narnia and The Hunger Games, with elements of Once Upon a Time, The Mortal Instruments, and Alice In Wonderland (among others) all mentioned. How could I not have enjoyed presenting such a talk? It was a total dream come true!
Here's a pic of only a small section of the audience from the Tuesday – my camera couldn't pan out enough to get everyone (that's how many people there were!):
Another really beautiful thing that happened while I was at Voices was that a number of the students gave me fan art from my books! How cool is that! Here's just a handful of examples, but I ended up with a whole folder of drawings, which is just SO LOVELY!!
And here's a group shot of some of the presenters at the end of Voices – something which another author affectionally called "Lose Your Voices On The Coast" since I think we were all croaky-throated by the end of the two days!
On Wednesday I had a travel day to drive the six-and-a-half hours to Coffs Harbour for the next few days of events, the first of which was a full day of workshops at the Mid North Coast Creative Writing Camp that was held out in Valla Beach, a forty minute drive from Coffs. I was out at the camp for 8 hours and had such a great time inspiring the students from seven different schools all along the NSW East Coast. It was a full-on day and at the end of it I was pretty shattered, but so worth it!
After the camp was finished, I received an email from one of the teachers who said the students from their school all travelled home via a bookstore, and all of them bought copies of Akarnae, which was SO not the intention of my visit to the camp, but still a super lovely gesture from them!
The next day, Friday, I had a full school day visit to Coffs Harbour High School, and that was also fabulous! I gave workshops to years 7/8, 9/10, and 11 over the course of a few hours, and loved every minute. Here's an action shot of me mid-teaching:
And during the lunch break I was able to wander down to the beach and have a looksee, which was absolutely STUNNING:
That night I travelled from Coffs to Bellingen for the next leg of my tour, that being the Bellingen Writers' Festival. It was so great being able to meet up with fellow Pantera Press authors, Graham Potts and Josh Donellan, as well as Pantera's CEO Alison Green. Josh, Graham and I were all staying at the same B&B together, the incredible Guest House on Hyde. To segue slightly, I truly can't recommend the B&B enough. Wendy, our host, and her husband David, were seriously the nicest people in the world!!
Wendy even set up a lovely table presentation inside to welcome us:
But to be honest, I could barely move away from the AMAZING fireplace in the most comfortable living room ever!! (More on that later!)
Anyway… After settling in to our accommodation, the three of us authors met up with Ali and headed off to the opening night of the festival. Here's a pic of me with Josh and Graham – and yes, it was cold!
Actually, it was so cold that I had to wear gloves just to hold my lemonade – something which seemed to amuse Ali enough that she thought it worthy of a photo. But, I must reiterate, it was COLD!!!! And I am SO not good with the cold – as you can see, since I'm clearly all rugged up!
After the event that night (during which Josh wowed us all with a fantastic example of slam poetry – AMAZING!), the four of us went hunting for anything that might be open for a late dinner. Strangely, we actually found a random cafe that seemed to specialise in, of all things, fish. We were all hungry but, boy, did we over-order! (And yet, I don't think any of us actually ordered the fish!) We had to join two tables together to fit all the food, including these sweet potato scallops that were basically just batter, haha. I honestly can't describe just how much food we had – but I can say part of it included a delicious sticky date pudding!
Our late dinner wasn't just about the food, though – it also included ridiculous conversations, the kind that would only happen with authors. Exhibit A:
So that was a fun food adventure, the first of many of the weekend. (More on that later, too.)
The next morning, Saturday, Ali joined us for breakfast at the B&B, a culinary extravaganza in and of itself. I mean… THE FOOD. I have no words. All I know is that I'll likely still be feeling full from Wendy's incredible breakfasts a month from now.
Here's a pic of Ali, Josh, Graham and me that first morning out on the front verandah:
After we rolled ourselves away from the breakfast table, we trundled on over to Memorial Hall for the panel we were all on together – a Pantera Press Showcase to talk all things publishing.
Here we are all mic'd up and ready to start chatting (L-R: Josh, me, Graham and Ali):
And here we are on the panel itself with our fabulous moderator, Annette Marfording:
And here's me, mid-answer about… uh… something:
And here's the kind of photo that makes me wonder if they were laughing AT me or WITH me (I'm hoping for the latter, but sadly thinking it was likely the former):
After our panel, we did some signings and some interviews…
… and then had a MASSIVE lunch (they do food really well in Bellingen!) before heading back to Memorial Hall for Graham's panel on the topic of "Why is fiction so difficult to write, or is it?" which was really cool to listen to.
That evening, Graham, Ali and I had a festival dinner to attend, which was all kinds of interesting, while Josh was a part of the Slam Poetry competition that night. We all got back to the B&B late-ish, with Graham and me arriving first and just hanging out in front of the fire until Josh arrived. I was trying to multitask by attempting to write a speech and prep for my panel the next day, but I say "attempting" because I think we chatted too much for anything productive to actually get done. (Oops!)
Sunday morning started with another massive breakfast where Ali joined us again, and then the four of us headed off for a "professional development" morning.
By this, I mean we went to play some mini golf.
No, seriously.
I so totally have the best publishers in the world, hands down.
In order to find said mini golf, we drove the half hour back to Coffs and headed to the Big Banana – which is exactly that: a big banana. Here's proof:
And then the mini golf began, where I had the absolute best time with these three crazies!
I honestly don't have the words for how much fun it was!!
… So you'll just have to trust me when I say it was a RIDICULOUSLY AWESOME AMOUNT OF FUN!!!
One really cool thing that happened was that, since we were all kind of sucky, I filmed Ali on what should have been a particularly challenging shot so that I could send the video to the office for them to enjoy… but imagine all of our delighted surprise when she actually got a hole-in-one! (My ball ended up straight in the water, FYI. *Sigh*) And, even cooler, it's the only video I took of the game:
[wpvideo mCaDivAl]
Despite Ali's fantastic shot, she still didn't manage to win the game… Actually, she kind of came last… BUT I wouldn't put it past her to have done that deliberately so that Josh, Graham and I all felt better about ourselves, haha. Here's the final scoreboard – can you believe my uncoordinated self came second? Whaaaaaaat?
After we returned to Bellingen from our, ahem, professional development session, Josh had a panel on "Why write poetry when nobody ever reads it?" and it was a really fascinating session to listen to, since I've never personally considered myself much of a fan of poetry. So I kind of feel as if my eyes were opened a little over the course of the festival, especially while listening to Josh share some of his pieces. On the opening night he did this ridiculously cool one about octopi (as in, the animal), and it was just mind blowingly awesome!
Straight after his panel finished came my last one of the weekend, all on the topic of "Truth and authenticity in fiction". Going into it, I wasn't quite sure what to expect, especially considering I write fantasy. But despite that, it actually went really well, and I think my genre itself was a point of difference because at the end there were quite a few questions directed at me for the fantasy perspective of truth-telling and making the impossible somewhat realistic. All in all, it was fun!
Here's me doing a reading from Akarnae (and NOT just rudely reading a book while we were speaking, haha):
After the panel was over and some more signing, we went off and, you guessed it, went for more food. It was a late lunch (which hardly mattered since we were all still full from breakfast), and once again, Bellingen did not disappoint.
Sadly, we had to say goodbye to Ali after we'd eaten, since she had one final pitching session on late that afternoon and then had to hightail it back to Coffs for the night since she had a ridiculously early flight back to Sydney the next morning.
Josh, Graham and I all meandered back to the B&B where we plonked down in the living room. It was probably somewhere between 4:30-5:00pm and, no joke, we all just relaxed in front of the fire until about 10:30 that night. It sounds crazy, but it's true. I once again was attempting to write my speech (since the presentation was two evenings later – eeek!), but my attention span was non-existent (and we were all talking too much, anyway), so I ended up putting aside my laptop and instead picked up a colouring-in book that Wendy had left out for the guests. It was so cathartic! Plus, it meant I could still be a part of the conversation.
Here's me before I gave up on the speech writing:
And here's the preeeeetttttttyyyyy butterflies that I coloured, still in the book back at the B&B:
It was just such a nice, relaxing night! While I was colouring-in, Josh was reading (though, I doubt he read much more than a few pages given how much we all talked), and Graham was attempting the newspaper crossword. That was basically the entirety of our night, except for a brief moment when Graham demonstrated a self-defense take-down move on Josh, which I wish I'd had the foresight to film! (Annoyingly, they refused to do a repeat performance. Boo.)
To be honest, I was so mentally out of it the whole night that I'm pretty sure the guys could have said, "What's your favourite animal?" and I would have answered, "Carrot." I actually think something similar might have happened with Josh, since I'm pretty sure there was at least one time when he was talking about something and I responded with something COMPLETELY different. But he was also too nice to be like, "Um, what the what?" about it as well, lol. And poor Graham probably needs a holiday just from having to put up with me for those few days. (Everyone else, too, for that matter.) But, at least as far as my opinion goes, we had SUCH a fun time, and I really loved getting the chance to hang out with both Josh and Graham, and also Ali when she was with us, too.
Wendy thought it would be nice to take a photo of us that final night in her living room, and I can't remember whose idea it was, but we ended up making it a bit of a quirky author moment with us reading each others' books (and upside-down):
I feel as if this photo kind of sums up the entirety of the wackiness that was our time in Bellingen (the only thing missing is Ali!).
All in all, what a fabulously fun weekend!
BUT WAIT, THERE'S MORE!
(Yes, this is the never-ending blog post!)
On the Monday morning I said goodbye to the guys after another delectable breakfast (thank you, Wendy!), and then travelled back home to QLD, arriving probably about 6pm-ish. It was THEN that I finally had the chance to start writing my speech – a speech that I was due to present THE NEXT NIGHT.
Shattered as I was, I only managed a rough draft of the beginning amongst my unpacking and responding to emails and stuff that I'd missed over the past week of events. But I was able to write up something I was happy with the next morning, and that night (Tuesday), I was off to the Sunshine Coast Regional Inter-School Readers' Cup. It's basically an event where teams of Year 8 students (12-13 years) from 19 different schools compete against each other to win the Cup. They all had to read 6 books, of which Akarnae was selected to be one of them. For the heats of the competition, the teams had to answer 6 questions for each of the books, and at the end of the heats, the four highest scoring teams went on to the finals.
In between the heats and the finals, I gave a speech – roughly fifteen minutes where I spoke about my journey as a writer. What an incredible privilege it was for me to stand up there and (hopefully) inspire and encourage the students, parents and teachers just by sharing the story of how I came to be an author, as well as all the challenges I've overcome along the way. Such a wonderful experience!
After I finished speaking, the finalists teams all went through another round of questions, this time only four for each of the six books (and boy, they were challenging questions! I almost had to Google one about my own book!!). I then had the honour of announcing the winner and runner ups at the end, including handing out medals and trophies. And plenty of photos! Here's a shot of me with the finalist teams after receiving their medals and trophies:
It was such a great night, with so many warm-and-fuzzy moments where the students gushed about their love for Akarnae. And, even cooler, I get to do it all over again because in August the next grade up (Year 9s) are also reading my book for the competition, and I've been asked to speak again, which is so wonderful!
… Now… You know how I said, BUT WAIT, THERE'S MORE before? Well, I'm doing that again now, because after the Readers' Cup, I had two days to do my washing and repack my luggage before I jetted off to Melbourne for the weekend to take part in the Emerging Writers' Festival.
For the record, I live on the Sunshine Coast. That means I don't do cold. Melbourne in winter? Not ideal for someone who can often be found wearing a hoody on Christmas day. (*Whiny, defensive voice* I have weird circulation, okay?)
Needless to say, I knew Melbourne was going to be cold, so I was careful to pack accordingly (including air-activated hand warmers, which were AMAZING!!)… but despite knowing that the temperature might not be to my liking, I still may have freaked out a bit when ICE APPEARED ON MY PLANE WINDOW DURING THE DESCENT!!! Don't believe me? Look for yourself:
*Shudders* I feel cold just remembering it. But like I said, I did pack in preparation for the temperature, so after I made my way to my hotel and did the whole checking in gig, I donned my trusty snow jacket (no joke) and went for a wander. A wander where I realised exactly why Melbourne is renown for its shopping… because let's just say I had a really enjoyable time, even if my credit card statement may yell at me next month. (*Awkward shuffle*)
Anywho… Here's me all rugged up at the AMAZING Melbourne Dymocks store, which is practically book heaven:
Early the next morning I went for another wander, this time to check out the Queen Victoria Markets. I really enjoyed them, and I'm secretly glad that most of the vendors didn't have EFTPOS facilities, otherwise I fear my credit card would move on from yelling and start physically abusing me at the end of the month… And since I only had $10 cash on me (which I used to buy 7 soaps made from goat's milk – total bargain and they smell DIVINE), I was stuck window shopping only.
After that, I put on my professional hat again and headed off to the State Library of Victoria for the reason I was actually in Melbourne – for the Emerging Writers' Festival. Here I am in the green room waiting for my fellow panellists to arrive:
Then it was time for the panel itself – "Brave New Worlds" – where I spoke with Jay Kristoff (Illuminae), C.S. Pacat (Captive Prince), Jane Harper (The Dry) and our moderator Kate Cuthbert about all things genre. I've panelled with Cat (C.S. Pacat) before, so it was lovely seeing her again, and it was wicked awesome to meet Jay, since Illuminae was one of my favourite reads last year – so it was really cool to be on a panel with both of them.
Here's a pic of us all enjoying ourselves (L-R: Kate Cuthbert, Jane Harper, C.S. Pacat, Jay Kristoff, and me):
After the panel was over, Kate, Cat, Jay and me, along with another writer named Josh all went out for a drink and continued chatting for a while, and then it was time to trundle back to the hotel and get packed up for my early-early-early morning departure the next day.

On a somewhat random tangent, I was amazed (and disturbed!!) that there was congestion on the highway at 6am!!!!! We were at a dead standstill until the airport shuttle driver took a detour so we wouldn't miss our flights! I mean… WHAT??? I do NOT miss living in the city, let me tell you! 6am traffic is ridiculous!!! ARE MELBOURNIANS EVEN HUMAN??? WHY WEREN'T THEY SLEEPING!?!?!
*Deep breath*
So, yeah, that weirded me out. But I did make it to the airport in time for my flight home – and as miserable as the view was with the weather, it was a smooth journey all the way back to QLD.
And that's it! Everything is now up to date! Phew – what a crazy couple of weeks! But also so AMAZING!!
That's it from me for now – until next time!
OH, WAIT!!!!!!
I forgot to share something super exciting!!!! When I was at Bellingen and signing some books, I saw the new covers of Akarnae for the first time!!! Well, okay, the cover itself hasn't changed, but we had to do a reprint of the first book since copies were running low (HOW COOL!!) and the new version doesn't have the debossed imprint, so it's completely flat just like the Raelia covers. So the visual is still the same, but it doesn't have the 3D effect like the original versions. That means anyone who has an imprinted cover can officially say they have an original copy of the book! (I may have been a tad bit excited at seeing the reprinted books, because it was something new and so cool to see! And because I didn't actually realise the reprints had happened yet – even if I knew they were happening soonish. SUPER EXCITING!!!)
Subscribe To My Newsletter
Be the first to receive exclusive news, sneak previews, giveaways, and more!