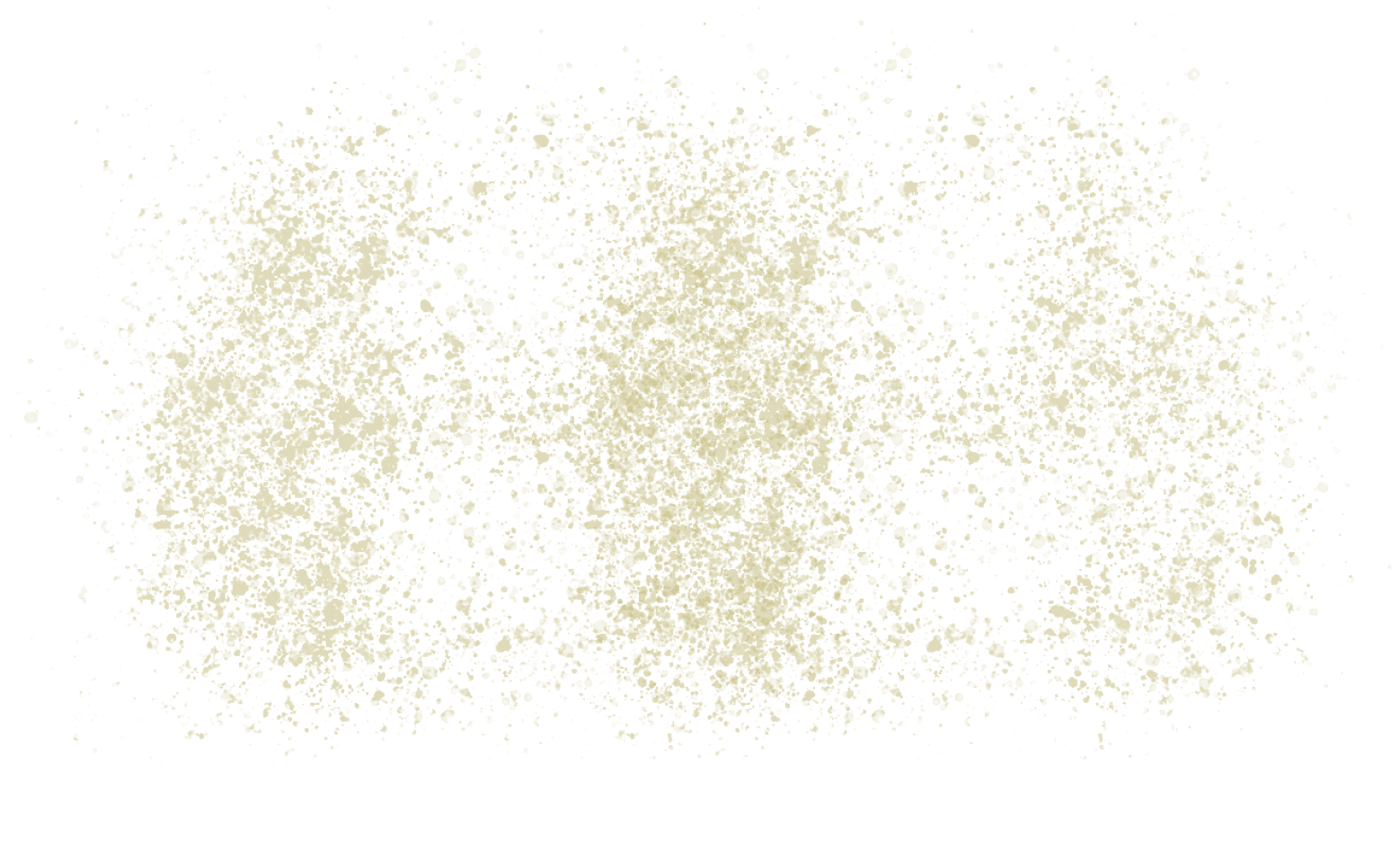 Supanova Debrief
Rather than doing a gazillion different blog posts (or, okay, four) about the Supanova tour I've just finished, I figured I may as well do my debrief in one massive post… So nuke some popcorn and put your feet up, because this blog has everything from videos to audio files to pics and plenty of words. 
Ready? … Here we go!
The Gold Coast played host to the first weekend of the tour, and I actually recorded two vlogs about it rather than writing everything out. You can hear me talk about what happened on the Saturday here:
And you can here me talk about the events from the Sunday here:
When it comes to some of the better pics of the many taken on the Gold Coast, here's the group of us authors on the opening night doing what we do best: talking about books! (Bottom pic of all of us L-R: Wanda Wiltshire, Mitchell Hogan, Maria V. Snyder, me, Maria Lewis, Marlee Jane Ward and Justin Woolley):
Then here's some of us out to dinner afterwards:
Then here's some pics from the Saturday, including the Monsters and Magic panel I was on with Justin Woolley and Maria V. Snyder, as well as some pics of me signing books:
And here's an idea of the crowds that we had to battle (feat. Maria V. Snyder's hair as I stalker-followed her through the masses):
And this is from Sunday: me with my new buddies from The Lord of the Rings, me with Maria V. Snyder, and then a pic of me giving my allocated 2 minute "rant" that I spoke about in my vlog regarding the tropes I'm sick of reading (I said love triangles as well as romance that overtakes the plot and ruins the fantasy adventure).
Then this last one is on the Sunday night after it was all over and a few of us went for ice cream and hung out in a park until all hours just chatting authorly-things and, well, life:
As for Melbourne, no vlogs, sorry. But I'll still go into detail with words and pictures, as well as mini video clips and even a voice recording! Consider this as an almost interactive blog where you can act like you where right there alongside me! FUN TIMES!
Basically, the second half of the April 2016 Supanova was, if anything, even more epic than the first half. Most of that was because we all 'knew' each other by then, so coming back together after a few days apart had the same kind of feel as a family reunion. Here's a pic of all us authors after the wonderful literary manager, Ineke Prochazka—HUGS INEKE!!!!!— gave us gifts that she made herself!! She gave out little mini Deadpools and Harley Quinns (I got Harley – woohoo!).
For me, the weekend kind of began on the Thursday when I travelled to Brisbane to give two writing talks to students at Everton Park State High school, then I went straight to the airport to fly to Melbourne. From there I taxied direct from Melbs airport to Readings Bookstore in St. Kilda (which, coincidentally, the day before won the title of "International Bookstore Of The Year" – CONGRATS READINGS!!!!). At Readings I was on a 'Diversity in YA' panel with fellow Pantera Press author, Wanda Wiltshire, and the wonderful moderator Isabelle Moore. We had a great chat for a couple of hours and then it was off to my hotel after surviving the first of many looooooong days.
Friday dawned bright and clear with a super exciting excursion up first – that being a trip with Supernova peeps to the Jurassic Park Exhibition at the Melbourne Museum. It was SO. MUCH. FUN. Here's fellow authors Justin Woolley, Maria Lewis and I in the taxi on our way there:
Here's vine of me with Justin as we jumped with excitement upon arrival – and upon the discovery of a quilting expo next door to the museum! (Yes, okay, we were being a tad bit cheeky…)
[wpvideo bjcViIV3]
Then here's some more dinosaur-y pics from the prehistoric event itself (which TOTALLY ROCKED):
This is the Supanova group that went along (L-R: Justin Woolley, Maria Lewis, me, Richard Harmon (Murphy from The 100), Adam Boys, and Christopher Judge (Teal'c from Stargate) with all of us in front of a green screen and directed to "look scared because there's a T-Rex coming at you!" – and you can note that the actors kinda suck at acting in this instance, while Maria and I totally got into it, and Justin just looks like a happy dork, haha):
Then here's us all again (with the wonderful Ineke) looking like a bunch of school kids having their formal photo taken:
After that, we headed back to the hotel and had lunch (aka the BEST burgers IN THE WORLD), and then I headed on over Dymocks in Melbourne City and signed a mountain of books (FUNNNNN!!!!) and then went to the State Library of Victoria to meet with some people… and then afterwards there was an interview… Aaaaand I'm being vague on all details listed here since I've just realised I can't recall what can and can't be said… Gah! Too much to remember!
But when that was all done, I hurried back to the hotel to freshen up before jumping in the Supanova bus and heading to the showgrounds for the opening ceremony. Before anything began, Maria Lewis and I were waylaid to do a Supanova Television interview, which was really cool!
And here's a twenty-second clip showing one of the questions I was asked:
[wpvideo 3cAgTVdb]
After that was done, I jumped on stage with the other authors to answer individualised "Would You Rather" questions (mine being "Would you rather swim with Ariel or fly with Peter Pan?" – to which I answered flying with Peter because, well, FLYING!!!! Plus, as enjoyable as it'd be to hang with Ariel, I can't breathe underwater!)… And after we'd all given our answers, we were then ushered off to our "What Have You Been Reading?" seminar to do a repeat of everything we said at the Gold Coast the previous weekend.
After that we bussed back to the hotel and a few of us went out to dinner, and then after that I hung out in the bar of the hotel with Ineke and Christopher Judge (Stargate), along with a number of come-and-go people who came-and-went over the course of a few hours. We were out probably until after midnight before I called it a night, knowing that the next few days would be epic and I needed to at least try to get some sleep.
Saturday morning was go-go-go as we were again herded off to the showgrounds, the whole group of us this time. Again, it was nice to see those who I hadn't seen for a week – that family reunion feel still going strong.
Saturday was full of signings and laughs and good times, and I got to see some of my FAVOURITE readers who all came along as a group – most of them only meeting each other for the first time that weekend!
I was also interviewed by the wonderful Kaysia (@bookskay) and Mollie (@molliethereader) for their YouTube channels, and we battled wind and threatening rain as we flew through the recording since I was in danger of being late for my panel. But it was still fun, and I absolutely ADORE those two girls and can't wait to see how the footage turned out! Special mention also to Sam (@ausfanboy) who looked after all the filming! 🙂
After that I was on a panel about 'Zombies and Apocalyptic Wastelands' which was actually all kinds of awesome. I was up there with Marlee Jane Ward, Wanda Wiltshire and Mitchell Hogan and none of us have zombies or apocalyptical wastelands in our novels, haha. But we still had a thorough (and riveting) discussion about those topics. Here's us acting like zombies ourselves (L-R: Mitch, me, Marlee and Wanda):
Saturday night was the VIP party which was, as always, brilliant fun. Here's a group shot taken just as we were about to leave. My memory for names is a bit scatty, but as best as I can offer, in this photo we have me, Justin Woolley, Daniel Sharman (Teen Wolf/Originals), Sachin Sahel and Richard Harmon (both from The 100), Adrianne Palicki (G.I. Joe/Agents of S.H.I.E.L.D.), Bryce Papenbrook, Brina Palencia, Naoki Mori, Trina Nishimura, Adam Boys and a few others, including the wonderful parents of Daniel Zachariou (aka the founder and director of Supanova):
Another highlight of an already brilliant night was that on the bus ride back from the party venue to the hotel, there was a DISNEY SINGALONG!!!! I'm seriously not kidding! Imagine all those people in the above photo on a bus together and singing ALL TOGETHER to everything from The Lion King to Mulan to Aladdin and The Little Mermaid. It was freaking HILARIOUS. And because they were mostly a bunch of actors, it wasn't enough just to sing the songs – they got up and acted them out in the aisles of the bus, doing voices and everything. It. Was. AMAZING. And every so often people would call back, "Look, Lynette's in her happy place!" – and it was so true, haha. I have no idea how the Disney singalong happened, but I'll certainly never forget it! (Partly because I have a voice recording of it – *insert amused laugh here*. If you want a good giggle, have a listen… especially at the 1:20 mark where the Circle of Life segment begins, hahaha.)
Sunday was very similar to Saturday in the sense that it was again go-go-go from the beginning. The only difference was that my panel was first thing in the morning – 'Monsters and Magic' again, with Maria V. Snyder, Wanda Wiltshire and Mitchell Hogan. Again, lots of fun, and then off to the signing table for us to finish out the rest of the day – including a few special signing requests that included masterful illustrations from yours truly, such as this brilliant piece of artwork:
There was a bittersweet feeling at the end of the weekend, since we all had such a fabulous time. But as is often the way, all good things must come to an end. All I know is that I made some wonderful friends, most of whom I will definitely be staying in touch with and seeing again as soon as possible, especially this crazy bunch of authors I had the privilege of sharing life with for a large part of the past week:
[wpvideo PtXZICjn]
After the con was over and most people had said goodbye and dispersed, something incredible and definitely unexpected happened on the Sunday night. Those of us who remained ended up settling down in the lobby of the hotel and we were treated to what can only be described as a magical solo concerto by professional pianist Jonathan Ong. Words simply cannot describe the talent Jonathan possesses. All I can say is that he's some kind of genius musical prodigy. He was taking requests, and if he didn't know the song, all he had to do was listen to it once before playing it himself and turning it into some kind of musical masterpiece (and he didn't even need to listen to it the whole way through!!). Thankfully, despite how entranced and hypnotised I was, I still managed to capture some parts on video, which I'll add with explanations below.
Jonathan was seriously the nicest guy ever, and he indulged me a number of times for Disney songs that he played in the most incredibly beautiful ways possible. With those melodies and others that he gave us, many people were brought to tears.
At one stage, I made a request for him to play "You'll Be In My Heart" from Tarzan, and he wasn't entirely sure which song I was talking about (let's face it, not everyone is as obsessed with Disney as I am), but no joke, all he did was exactly what I said above – he listened to it ONCE (and only really the beginning!) and then he played it!!! If you don't believe me, I filmed it for proof – and you can even see his phone on top of the piano:
[wpvideo Z9blYtQ7]
After a few songs where we were all completely spellbound by Jonathan, Manu Bennett (Arrow/Shannara) stepped forward and said that he wrote a song for his niece who passed away last year, and Manu asked Jonathan if he might be able to expand on the song he'd written. So then Manu sat down and started playing this beautiful, haunting, stunning melody brimming with emotion:
[wpvideo BCxrFXBw]
And when he was done, Jonathan worked his magic and, again, there are simply NO WORDS. Especially when they started doing it as a duet together – and I have to make it clear, before that night, neither of them had ever met!! And Jonathan had definitely not heard the song before! Nor had they ever played piano together! And yet… Well, all I can do is show you a snippet of the beauty we witnessed:
[wpvideo CsIkExCp]
I'm sure you can see how we all spent hours together in the lobby of the hotel, in the most incredibly magical of circumstances. Eventually the GM of the hotel had to reluctantly shut us down because it was nearing midnight and the sound was travelling up into some of the rooms. But as sad as it was to end, none of us will ever forget that night! (It was also highly entertaining when Jonathan attempted to teach Dawn Wells (Gilligan's Island) how to play chopsticks, and she was so challenged by it that Manu had to help her – laughs all around!)
[wpvideo Oeqn7RFv]
Even though it was late, we still all moved back over to the bar area to wind down and marvel over the wonder of what we'd just experienced. However, knowing I had to get up at 5:30am to get ready to catch a train to Bendigo in the morning was motivation for me to start saying my farewells. (I still didn't get into bed until after 2:30am, which meant the next day I was absolutely shattered while I did my multi-schools writing workshop tour – but it was worth it, since I wouldn't have missed the previous night for anything!)
All in all, I had the most wonderful, incredible tour over the last 10 days, starting in Brisbane and then heading to Gold Coast Supanova, then heading down to Melbourne Supanova and finishing in Bendigo. I want to say a MASSIVE, HUGE, GINORMOUS THANK YOUUUUUUU to everyone who came along to see me and to have your books signed – I can't express just how overwhelmed I am by your love for these books and your support for me as an author! *BIGGEST HUGS EVER!!!*
And also another MASSIVE, HUGE, GINORMOUS THANK YOUUUUUU to all the staff and volunteers of Supanova Expo for making it into the wonderful event that it is, and therefore making it the BEST EXPERIENCE EVER!!!!!
Oh! I almost forgot to mention! Akarnae and Raelia took out the top two spots for 'highest selling single title' at Gold Coast Supanova! HOW AWESOME!!!! Massive thanks to all of you again!!!
Time for me to sign off now and get some R&R. I've managed to contract the dreaded "con flu" and am in desperate need of a good few days off and some proper sleep. (Admittedly, I think mine's more of just a "con cold", but I'm still pretty icky and miserable.)
Until next time!
Subscribe To My Newsletter
Be the first to receive exclusive news, sneak previews, giveaways, and more!