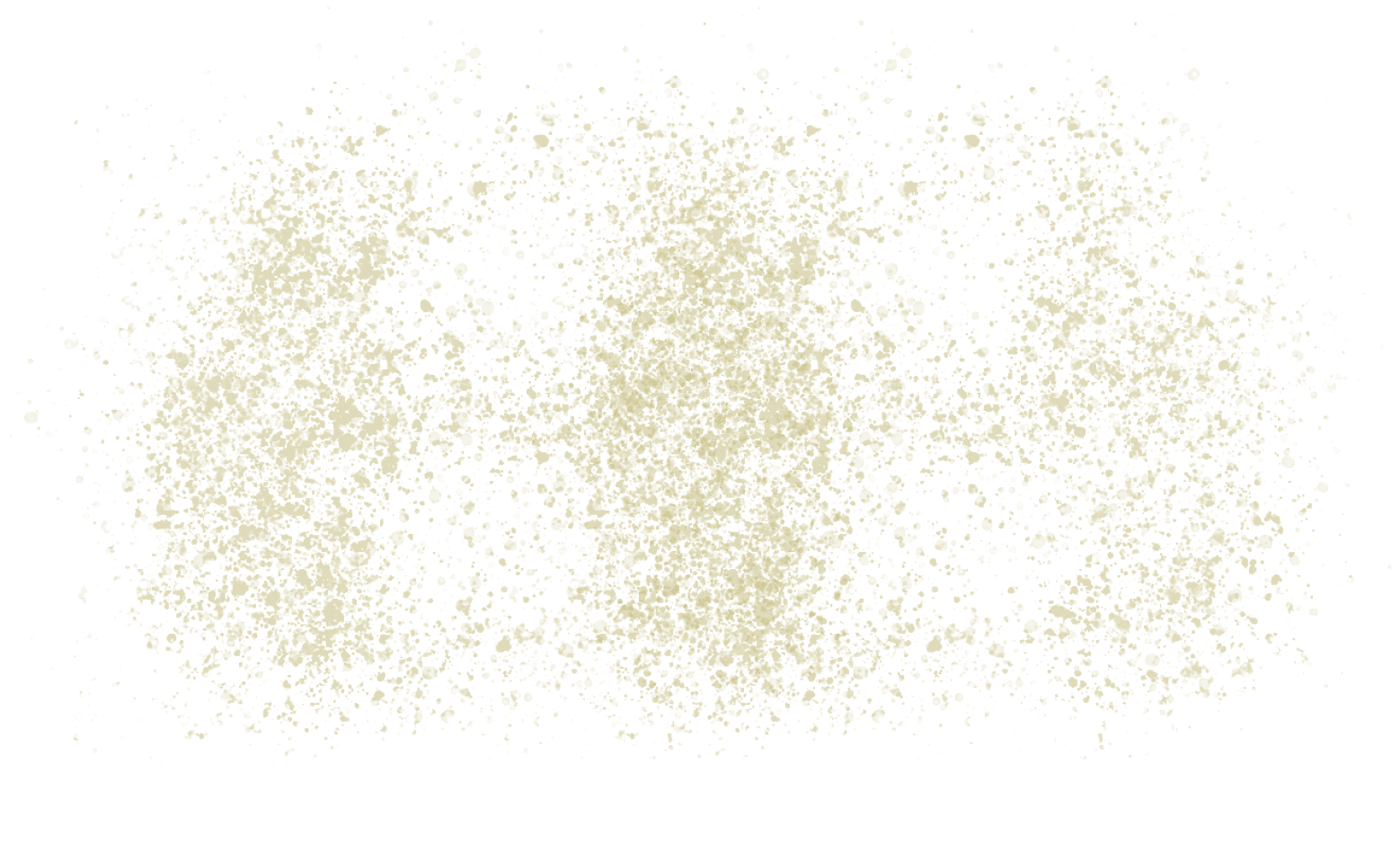 Supanova Part 2: Brisbane
If anyone had told me that the Brisbane leg of the Supanova tour would be one of the best events of the year for me, I would have had a hard time believing them. And that's because I've been to some pretty incredible events in 2015. The first round of Supanova back in March/April, for example, between Melbourne/Gold Coast was amazing to the point that I didn't think anything could top it. But I have to admit, the Adelaide/Brisbane tour blows that experience out of the park. It was Just. That. Good.
I've already written about everything that happened at Adelaide last week, so if you missed that post, you can can read all about it by clicking here. As for Brisbane… Well, here we go.
It all started for me last Friday when I travelled to the city and checked into the hotel (and while I waited in line for aaaaages thanks to some unhappy tourists, I had a good, long chat with Stef Dawson who plays Annie Cresta in The Hunger Games—she's seriously lovely! I only saw the final part of Mockingjay last week, so it was fun to talk about her role in it with Finnick and stuff!). I was then ushered to the venue in an earlier vehicle separate to all the other 'supa-stars', since I was scheduled to give a masterclass that afternoon. I didn't realise I'd have company in the car, but I ended up sharing the trip with actors Nick Frost (Shaun of the Dead/Hot Fuzz) and Christopher Judge (Stargate). After chatting casually with them for the whole trip, when we arrived at the venue and went our separate ways, the literary manager of Supanova, Ineke, who also shared the car with us, asked me how I was so 'normal' around them (she's well aware of my bubbly excitement and foot-in-mouth tendencies, haha). All I could do was answer honestly and admit that I knew Nick was a huge deal, but I've never seen anything he's in, so to me he's just another person. And as for Christopher, I am a big Stargate fan, but he was just so nice that it wasn't like I was going to go all crazy fangirl on him. Turns out I do have some self respect. (Not to mention, professionalism!)
So that was a memorable experience to kick off the tour! And it just became even more awesome starting with my masterclass on world building—which began with the most hilariously mortifying experience of my life, when I was being 'mic-ed up'… Something which we will never speak of… But suffice it to say, Ineke had tears of laughter while witnessing the, uh, experience, and she took great delight in sharing the story with others later. Thankfully, there aren't any pictures of those seemingly unending minutes (okay, it really wasn't that bad—it was waaaaaay more funny than anything else!), but there are pictures of the masterclass that I can share
Here's me at the beginning-ish:
Here's where I broke the whiteboard (don't ask):
And here's a couple of the masterclass attendees who hung around for a photo afterwards:
After all that, I was ushered down to the floor because, unlike in Adelaide, the Friday in Brisbane was a signing day as well as Saturday and Sunday. I was actually surprised by how many people were there, given that it's mostly a weekend thing! But I was more surprised by the SERIOUSLY COOL life-sized Akarnae student ID card that my publishers had organised for photo ops! How awesome is this!! It has the academy's motto and everything! Kailas en freydell. Vayla en karsis. Leali en nexar. (Strength in Weakness. Victory in Surrender. Life in Death.)
What happened next? Lots of signing stuff, and I had the chance to properly meet Juliet Marillier, an author whose books I love, so that was really cool. Then we all trundled off to the auditorium area to give our elevator pitches to the massive crowd (well, all of us but Sarah J. Maas, who was off playing with koalas that day).
Here's us waiting to go on stage (L-R: Juliet, me, Trudi Canavan, Mel Casey and Isobelle Carmody):
Once we were all done, we headed back to the hotel and met up with Sarah, Sonia and Stephanie (Sonia being the Bloomsbury publicist, Stephanie being Sarah's cousin from the States who joined us for the weekend—she's sooooo cool!!). Together the whole, rather large group of us went out to a late dinner before calling it a night. I was stoked at that stage to discover that my room overlooked St. George Square, because Brisbane City's Christmas tree was officially lit up that night, and I had a view of all the prettiness right from my bed!
The next day dawned bright and clear and it was, in a word, epic. Go, go, go from the minute we jumped on the bus. There were people everywhere at the venue, and the cosplayers were fantastic. Here are just a few of the amazing costumes I saw over the weekend: 

As you can see, their creativity knows no bounds!
Other than being transfixed by all the people-watching, on the Saturday I spoke on a panel with Isobelle and Juliet regarding 'Impossible Quests'. It turned out to be a really great talk, and I had a great time rubbing shoulders with these two incredible storytellers!
I also received my first ever gifts from fans! That totally blew my mind!! And I absolutely love how they were both Harry Potter related presents, haha. One I've already posted on Instagram (so go follow my account @lynettenoni for more pics there!), and the other was this lovely surprise!
Speaking of Harry Potter, later on the Saturday night there was the VIP party, and the coolest of all cool things happened when Mel, who is apparently boundless in courage, pulled me over for us to chat with Matthew Lewis, aka Neville Longbottom. He was so nice! And he was even  kind enough to take a photo with us, too!
The party in general was such a fabulous event! By that stage, after Adelaide and everything, we were all friends, so it was just really nice to hang with everyone! Here's a pic of Cat (C.S. Pacat), me, Sarah and Mel early on in the night before things got too crazy!
… And when I say 'crazy', I mean, Sarah, Steph, Mel and I kind of danced the night away and we didn't end up leaving the party until, like, midnight or something. We also had fun chats with people like Jon Heder (Napoleon Dynamite) and we did get a group photo with him, but it didn't turn out in the funky club lighting. Actually, one of the most entertaining parts of the night would have to be when he did a reenactment of his Napoleon Dynamite dance. It was hilarious.
Thankfully we all pulled up okay the next morning, since it was straight back into it for the final day of the tour. And I have to say, of it all, Sunday was definitely the most intense for me! I feel as if from the moment I stepped out onto the floor until the day ended, I didn't stop! It was amazing! The booksellers actually sold out of Akarnae (which is SO awesome), and my wonderful publicist, Susan, had to go and hunt down more copies—and we almost sold out of them, too!
Other than the fabulousness of that, I also had a great panel that morning with Mel, Sarah and another author called Kimberly Clark, where we spoke about 'Creating Kick Ass Characters'. It was the only panel I had with Sarah for the whole of the tour, and it was hilarious seeing the difference in audience numbers. Here's just a fraction of how packed out the room was:
Here's us during the panel:
And here's us afterwards:
We took off straight to lunch directly after that, but while en route, Sarah's 'hot guy radar' managed to spot the Captain America cosplayer that we were all told to keep an eye out for over the weekend. And he certainly didn't disappoint! (L-R: Stephanie, Mel, Captain America, me, Sarah, Sonia):
I wouldn't normally now talk about something as boring as lunch, but I have to in this case, because Sunday's lunch hour in the green room was hilarious. And that was mostly because Steph, Sarah and I became obsessed with what ended up being termed 'Battlewinks'—a hardcore version of 'Tiddlywinks' where we had to hop the frogs into their pot. We were totally into it, naming them all and giving them backstories (we may have been somewhat delusional by this stage), and so our game was born! Sarah was red (Horatio and Mr. Withersby), Steph was green (Bruce and Bruiser), and I was blue (Sméagol and Bilbo). Then when other people joined in the fun, we kind of just went all-in for whatever frog we could get our hands on, though I think Sarah always stayed true to Horatio.
I stole this pic from Sarah's Instagram (@therealsjmaas) because it's clearer than any of the ones stored on my phone:
There was a slight incident when Zach Callison ended up breaking Mr. Withersby's legs (RIP Mr. Withersby), but otherwise no frogs were harmed in the sixty-straight-minutes that we played Battlewinks. Non-stop. I meant what I said—we were obsessed! And the fervour grew as people realised how much fun it was and joined in with us!
We were eventually forced to stop playing and head back down to the floor, and no joke, I didn't stop for the rest of the afternoon. It was amazing, in an insane kind of way! Looking back now, it's all very much a blur, but I loved every minute of it! 

At the end we had a huge group photo taken of all the 'stars' who were invited to the expo; a photo that I'll hopefully get my hands on soon and be able to share (I was literally being held up by Christopher Judge in it since we were right at the back and he was like, "You're too short to be seen. Throw your arm around me and I'll hold you up." And that was super nice of him since they took a while taking the pics and he had to hold onto me for that whole time, keeping me up high so I could get in the photo!)
Once we were all done and back at the hotel, I spent the next few hours hanging out with Steph and Sarah and other people as they came and went while I waited for my lift to arrive. Most of that time we were joined by Olivia Olsen (Adventure Time) and her boyfriend, Cash, who were seriously awesome. Stef (Dawson) joined us for part of it as well, but she couldn't stay for too long since she had two auditions scheduled for the next morning and needed to prep for them. Onwards and upwards from The Hunger Games for her!
All in all, I think I've touched on most of the highlights of the Brisbane leg of the tour now. Pretty epic, huh? And that's not even all that happened—just a briefing of the main points! So I'm sure you can probably understand my claim about how incredible it was now!
I just want to wrap up this post by saying that, while it was fantastic to be considered a 'supa-star' at an event like this, and while I loved every single second of it, none of it would have been possible without the incredible staff and volunteers who worked tirelessly to make the event happen. In my mind, they're the real 'supa-stars'!! In particular, I'd like to thank Ineke, Paige, Casey-who-is-not-Linda, Linda-who-is-Linda, David-who-is-not-Barry, Barry-who-is-Barry (you can tell from this that I suck at remembering names!), Skye, Nicole, Juanita and Mark. There are a stack of others who also helped us over the weekends who I'm sure I'm forgetting right now, but please know that named or not, I'm so appreciative for everything you all did for us!! You guys rock!
(Photo credit: Ineke P.)
And that's the end of Supanova for 2015! It was an experience I will never, ever forget!
Subscribe To My Newsletter
Be the first to receive exclusive news, sneak previews, giveaways, and more!