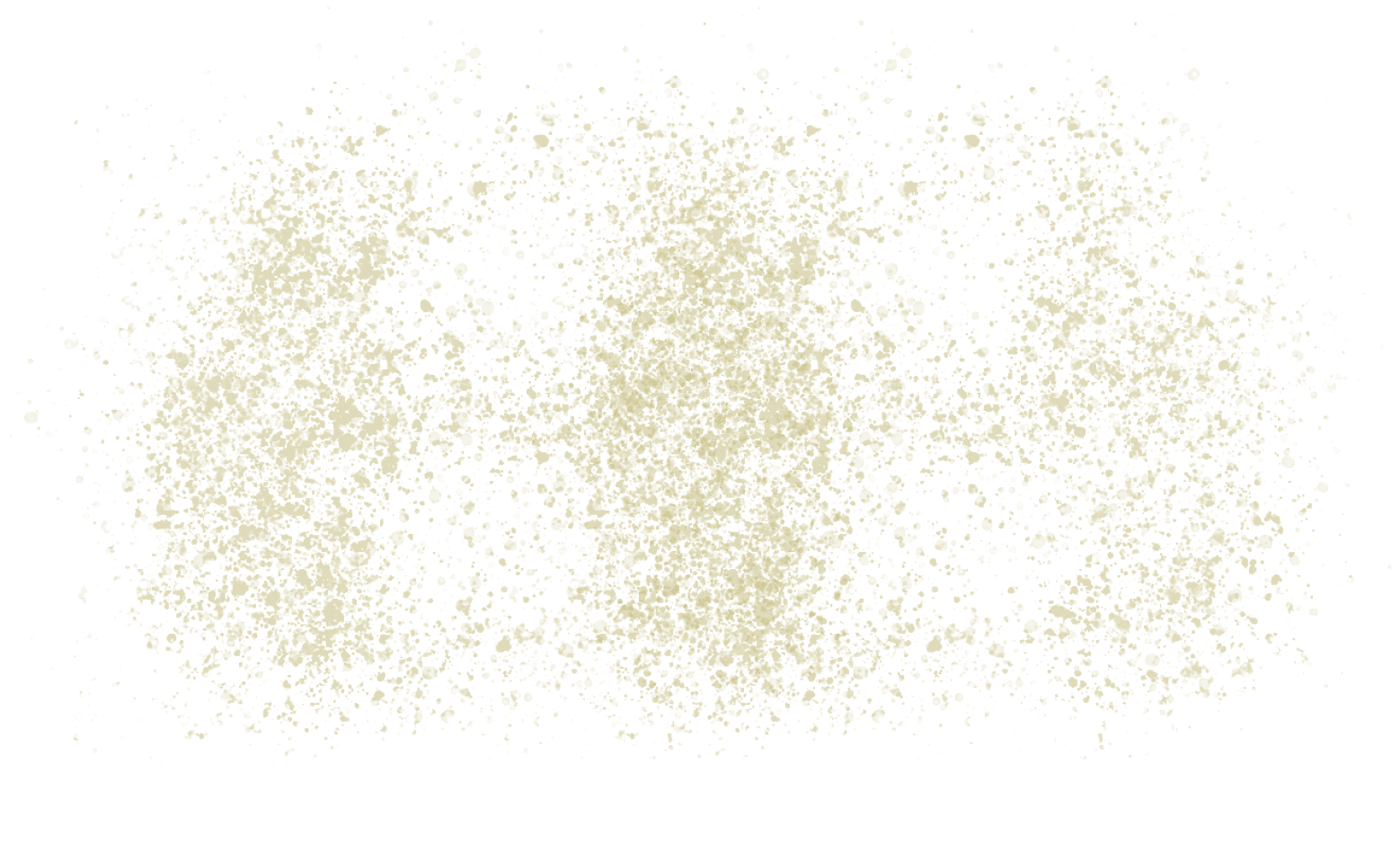 Supanova Part 1: Melbourne
I'M ALIVE!!! It's taken a few days for me to stop resembling 'Zombie-Lyn' after all the craziness of the past fortnight, but I'm happy to report that I'm now functioning again as a (relatively) normal human being. Woohoo! That means I'm ready to share with you all the absolutely awesomeness of my Supanova experience(s). And believe me, there is a lot to share. So I've decided to split the telling into about fifty thousand different posts to give it all the justice it deserves. Kidding! It'll just be two parts – this one for the Melbourne segment, and then a second post in a few days telling all about the Gold Coast event. To be honest, I can't tell you which one was more incredible, because they were both out of this world on the awesome scale. You'll see that for yourself by the time I'm done recollecting it all, just you wait!
Here goes!
So, I arrived in Melbourne on Friday arvo (10th April) and battled the city traffic to arrive at my 'super secret' hotel with just a few minutes to spare. I quickly put on some warmer clothes and ran back down to the lobby to jump on the Supanova bus that shuttled the stars from the hotel to the showgrounds. The bus was both a blessing and a curse, as we all found out over the course of the weekend. A curse because it took for-flipping-ever for us to get from the CBD out to the event, especially with traffic (I'm talking like 40 mins each way), but it was a blessing because it gave us all copious amounts of bonding time that helped us all become fast friends. That first night I got to spend some quality time with some even more quality authors: Peter F. Hamilton, John Scalzi, Traci Harding, Posie Graeme-Evans, Justin Woolley, Alan Baxter, Colin Taber and Jack Dann. Over the coming days, we ended up spending a lot of time together, and I can easily say that these guys are some of the most wonderful people I have ever met – in my life.
But I'll gush later. For now, I'm still on the Friday night.
When we arrived at the showgrounds we were quickly ushered into the fabled green room (which is, in fact, not green at all) where all our needs were seen to with overwhelming enthusiasm by the incredible Supanova volunteers (more gushing about them later, too). More bonding ensued before we were escorted to some other place and told that we were going to be put up on stage and asked to give an 'elevator pitch' about our most current book. Cue the freak out. Basically we each had thirty seconds to 'wow' the audience. And as amazing as it is to say, when all was said and done and the audience had to vote, I actually ended up winning the elevator pitch, which was so cool! Let's face it, Supanova was the perfect environment for a book like Akarnae – all I had to do was mention that it's like Harry Potter meets X-Men and Narnia, and everyone was "ooooooh"-ing with excitement. *Shrugs* It was easily marketable to that specific demographic, being avid fans of sci-fi and fantasy (as seen over the next few days). Here's our motley crew of authors on stage that night (I'm fourth from the left, directly underneath the glowing light):
After the nerve-wracking pitching, we spent some more time in the green room and then were shuffled back on the bus and taken back to the hotel again. After scouting out a 7-Eleven for a banana (hey, a girl's gotta have breakfast options!) I ended up having a late dinner with my incredible publicist, Susan (more gushing about her at the end of my Gold Coast post!), along with international superstar authors Peter F. Hamilton and John Scalzi. It was without a doubt an extremely surreal moment in time for me, especially since I was a baby author eating alongside these fantastically inspirational wordsmiths. I was, admittedly, a little star struck, and I definitely felt waaaaay out of my depth conversation-wise. At least until I realised that they were ridiculously nice human beings who were more than willing to accept that I, quite frankly, was a naïve young author whose debut novel was only released less than two months ago. I didn't have to carry any part of the conversation – I could just absorb their words and wisdom and ask questions without feeling like an idiot. (Or perhaps still feeling like an idiot but laughing about said idiocy, which was also okay.) I learned so much that night, absorbing everything they had to say like I was a sponge and their advice was my water. It was amazing. And it only set me up for what continued to be a ridiculously fantastic weekend.
So! Saturday morning bloomed bright and early, and after eating my banana (see! It does have a place in my story!) I took off for a quick walk down to the river just so I could see at least a little bit of Melbourne from the outside of a vehicle (since I'd never been there before). I only had about twenty minutes, but it was worth it. Then it was back to the hotel, quickly getting ready for the day, and jumping on the bus again. I sat next to Traci (Harding) for the journey and she, like all the rest, took me under her wing and crammed in as much author-ly information as possible, which was so cool of her.
When we were in the green room again, I was surprised to realise once it started filling up that it wasn't just a prep room for authors – it was the green room, as in the room where all the Supanova stars went to regroup and eat and everything else. And I realised this when I almost collided with Christopher Lloyd. As in, the Christopher Lloyd. I pretty much backed away quietly with wide eyes and internally told myself to "Be cool, Lyn." But I should point out here that I'm the least cool person in the entire world, so it was a pointless inner pep-talk. More on that later.
For both of the Supanovas I was scheduled on to give a panel talk, with the Melbourne one being allocated the spot of first thing Saturday morning. Myself, along with the super-awesome Justin Woolley (A Town Called Dust) and the lovely C.S. Pacat (the Captive Prince trilogy) were given the task of discussing "Impossible Quests" and all that they entail. I really enjoyed our discussions and fleshing out some ideas with these two fabulous authors.
Then it was off to the signing area for us, and that's when all the craziness really began! Omigosh, there were so many people! I really don't have the words to describe what the event was like. It was just, simply, insane! And so many people came along to chat and to buy Akarnae and get it signed, which was such an incredibly humbling experience. I loved every second and met some seriously cool people. And, oh! The costumes! I can't even!
By the time lunch came around and we were ushered back to the green room, I was pretty much walking around in a wide-eyed daze from the sensory overload of noise and colour. And then my 'cool' flew right out the window when I went to sit with Justin and another guy who, when he turned to me, I was like, "I know your face." Then I think my already wide eyes widened even further and I was like, "Wait! Aren't you Bellamy Blake from The 100? You're not supposed to be here! You're not in the program!"
Face. Palm.
Let me just clue you in on something. Up until meeting Bob Morley (aka Bellamy Blake from The 100) I was doing pretty well with keeping my cool. I'd chatted casually with Georgina Haig and Sean Maquire (Elsa and Robin Hood from Once Upon A Time respectively), and I'd definitely managed not to go off the crazy scale at meeting some of the other stars I'd only ever before seen on the big screen. But in my defence, I was prepared in advance to see them, since they were all in the program (and honestly, as naïve as it makes me sound, I didn't actually know who many of the super-famous people actually were, like George Takei, James Cosmo and Jason David Frank, among others). Bob Morley was a wildcard that I definitely wasn't expecting to casually sit beside by chance in the green room. Fortunately for my idiotic, fan-girling self, he's actually a ridiculously nice, down to Earth guy, and he didn't order a restraining order against me or anything of the sort. Instead, once I reclaimed my cool, Bob, Justin and I just chatted like normal people. It was, again, surreal. But it also helped me once more realise that the people we consider 'stars' are just like you and me. I really, seriously loved learning that over the course of both weekends.
Anywho, moving on from my embarrassing fan-girly moment…
After lunch it was back to the signing tables where there were more people, more costumes, more photos, more awesomeness. Then after another break for afternoon tea (seriously, all we did was eat!) and some more signing, we were back on the bus and headed to the hotel. For this journey I was sitting beside Martin Kebba (Pirates of the Caribbean) and we pretty much spent 40 minutes chatting about, well, everything. (Including the apparently unglamorous actor lifestyle and all the conspiracy theories about how Johnny Depp really injured his hand – and some of the theories he'd heard were hilarious!)
After we arrived back at the hotel, we had a few minutes to ourselves and then we were back on the bus again, this time en route to the VIP cocktail party. That was a blast. I got to mingle with some really great people and other than a seriously embarrassing foot-in-mouth slip that thankfully was only heard by Bob (which, okay, was pretty darn mortifying, but at least he laughed rather than, again, ordering a restraining order), it was a hugely fantastic night. Much of it was spent bonding with the amazing authors again (at least until we got "in trouble" for mingling with each other, haha) and also meeting some of the VIPs. Peter Hamilton and I also had a 'fascinating' discussion with Nichelle Nichols where she was adamant that Peter has three children (he only has two) and that I have one (I don't have any). Peter and I both left scratching our heads and wondering what had just happened. But she was seriously lovely! (And it must be admitted, Peter had to clue me in on who she is, too. We all realised over the course of the Supanova events that my pop culture knowledge is deplorable! A good example is that the only way I could remember who James Cosmo was for most of the weekend was by referring to him as 'Santa'… *awkward face*…)
Peter and I also got to have a lovely chat with Kevin McNally (Mr Gibbs from Pirates of the Caribbean) and he is such a genuinely lovely (and very English-gentleman-like) man! He also gives squishy hugs and cheek kisses, which is so sweet, haha.
Otherwise, the VIP party was a whole heap of fun and included even more author bonding with Traci, Alan, John, Justin, Peter and Posie. I'm not kidding, I seriously love those guys! (I told you there would be gushing!)
Moving onto Sunday now, otherwise I'll never finish this post.
The official second day of Supanova Melbourne was just as fantastic as the first. There were still crazy amounts of costumed people, and heaps more books being bought and signed, which was fabulous.
As for Sunday green room shenanigans, I got to have some good chats with the lovely Barbara Dunkelman and Arryn Zech, along with Jessica Dicicco (who, random fact, is the voice for the audio book of Cloudy With A Chance Of Meatballs) and later – or was it earlier? – Robbie Daymond. There were also some quality conversations with Richard Epcar and Ellyn Stern, both of whom are lovely people! (Actually, as I've already mentioned, everyone I met was seriously lovely!)
Like the previous two days, the Sunday was filled with moments where amazingly incredible authors looked out for me and happily shared their wisdom. There were also many, many, many laughs. Authors are a jolly bunch, I'll tell you! Especially when you have the crazies like John Scalzi and Peter Hamilton paying you out for knowing, like, nothing. (Peter in fact said that he'd never before felt 'old' until he met me, haha. I can't help that I don't know pop culture!)
Below is a pic of the authors before we all finished on the Sunday (from left to right): (back row) Traci Harding, me; (middle row) K.J. Taylor, Alan Baxter, Jack Dann, Justin Woolley, Peter F. Hamilton; (front row) Posie Graeme-Evans and John Scalzi (in the yellow shirt).
I had to take off early from the conference to catch my flight to Tasmania, but when I left there were only two copies of Akarnae left since we'd sold out of the rest of the stock! And we received the notification a few days later that it was officially the bestselling single title sold at Supanova Melbourne! How seriously awesome is that! Below is a pic of one lonely copy left on the shelf:
I was pretty much on Cloud 9 by the time we had to jump in a vehicle to get to the airport, but that swiftly moved from Cloud 9 to Cloud 999 when I found out that, instead of the taxi that Susan and I had originally planned to take, we were instead offered a lift with a driver who had been called to take one of the other guests to catch an early flight as well. Imagine my incredulous surprise when I discovered that we'd be sharing a car with none other than Manu Bennett! (Slade Wilson/Deathstroke from Arrow, Azog from The Hobbit). Omigosh, I may have lost my cool again. But only internally this time – thank goodness. It was, after all, a reasonably long trip! And since Susan jumped into the front seat (bless her heart!), that meant Manu was in the back with me and chatting for almost the whole 30-40 minute journey, talking about his family, his upcoming role in Shannara, and even how he was at a conference in Texas when the Ebola outbreak occurred (eeek!). All in all, he is one seriously lovely man! And he even took a selfie of us with my phone!
I can honestly say that my Melbourne Supanova experience was beyond incredible. But it's also only half of the story, since I still have the entire Gold Coast event to share in my next post. Stay tuned for even more insanely awesome happenings as the craziness just becomes even more like something straight out of my dreams!
Subscribe To My Newsletter
Be the first to receive exclusive news, sneak previews, giveaways, and more!